Records and Document Management Special Projects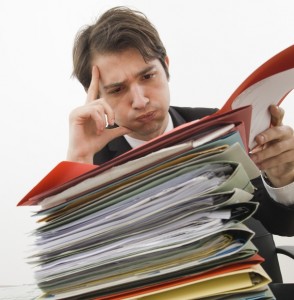 Not all projects can be easily identified under the records and document management category.  Organizations don't always have the resources and experience to research and execute the most efficient way to meet their objectives. We've helped many clients facilitate and execute "special projects" that are unique to their business needs.
Six Sigma Approach to Records and Document Management Special Projects
We utilize a combination of Six Sigma and Lean philosophies to compliment the development, implementation and quality control methods. One of the major benefits of our process is its demand for a fact-based and data-driven analytical approach. Each project is evaluated and tested through a series of processes that enables maximum efficiency and quality controls.
In short, what sets our Lean Six Sigma process apart from its individual components is the recognition that you cannot do "just quality" or "just speed," you need a balanced process that can help and focus on improving service quality, within a set time limit.
Records and Document Management Special Projects List
Special Projects are limited only by your imagination or need, but here are some samples of projects completed:
Process Survey and Mapping
Rare book audit
Military medical record re-organization and document purge
Merger and Acquisition survey
Museum collection inventory
Warehouse inventory
Level I security administrative tasks
CJIS compliance solutions
SYSTEC's Nationwide Advantage
SYSTEC's nationwide advantage provides the best records and document management professionals across the country.  Contact us today toll free at 1-877-779-7832 or click here to send us a message for more information on your special project needs.