File Management Systems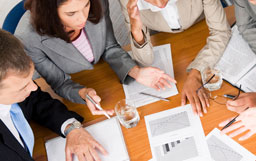 SYSTEC provides comprehensive file management systems to ensure easy and quick access to stored business information. Designing an efficient file management system begins with understanding the impact and costs associated with not being able to produce information when needed.  The inability to locate and produce records costs businesses millions of dollars each year in lost employee productivity, poor employee morale, lawsuits, and lost business opportunities.
Designing Business Filing Systems Process
Our process to designing business filing systems begins with one of our experienced filing professionals conducting an in-depth analysis of your existing filing system to determine how files are categorized, accessed and stored.  We will then prioritize the gathered information and design an appropriate file management system while providing suggestions on improving overall filing system storage efficiencies.  We provide all types of business filing systems and services including:
Cost justification of filing systems and document imaging systems
File conversions and document scanning services
Providing file storage equipment, filing supplies, and color-coding labeling systems
File management training
SYSTEC Your Nationwide Source for File Management Systems
SYSTEC is a nationwide organization of experienced filing professionals working together to bring the best filing management solutions to our clients.  Our file management products and services are backed with over a thousand years of experience.  Contact us today toll free at 1-877-779-7832 or click here to send us a message for more information on your filing system needs.