How Corporate Self Service Lockers Make Package Delivery Easier and More Efficient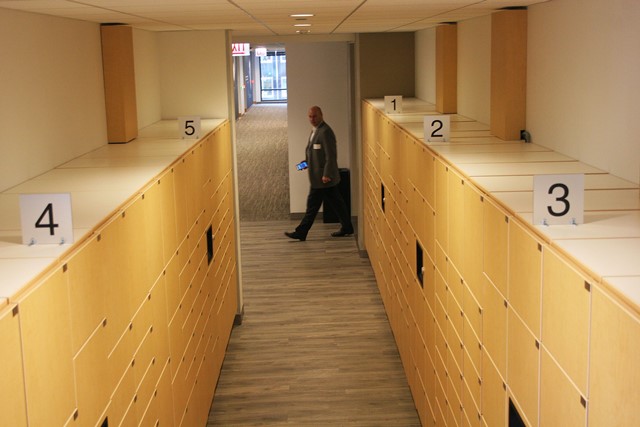 Corporate Self Service Lockers help commercial business users improve package and mail delivery accountability, establish an effective means to safeguard valuable packaged assets, and better meet regulatory compliance.
When packages and mail are delivered, they are placed into the Corporate Self Service Lockers using an active directory interface. The lockers will automatically notify employees for secure pick up at their own convenience. The input of a designated password, PIN or a swipe of their employee badge will open the locker so the employee can retrieve their package.
Benefits of the Corporate Self Service Lockers
No other system offers the combined convenience, flexibility and accountability of the Corporate Self Service Lockers. Here are just some of the benefits you will enjoy: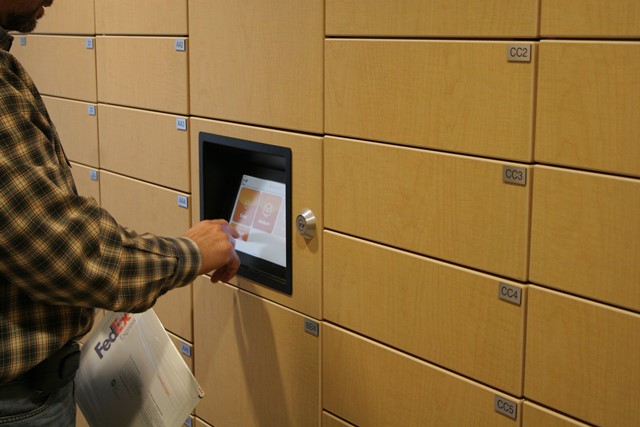 Electronic Locking: provides maximum security without keys. Features a simple, user-friendly LCD touch screen for convenient 24/7 access.
E-Alerts: automatically notifies recipients by email or SMS that a package or mail is ready to be collected and sends reminders.
Real-Time Auditing: tracks and reports activities and events as they happen. Offers tailored reports to monitor usage and system performance.
Remote Management: offers real-time monitoring and reporting of events in geographically dispersed locations from one central command.
Complete Versatility: meets your specific workflow requirements to complement your environment.
Greater Scalability: to support system extensions and the addition of new features.
Contact SYSTEC for All Your GSA Contract Storage and Information Management Needs
SYSTEC is a national organization with a network of local sales and support representatives all across the United States. We service a variety of industries including: healthcare, government, justice, financial, professional services, insurance, museums and many more. Our products and services are available on GSA Schedule and TXMAS Contracts that allow you to get the best price on the best products and services while meeting your small business goals. Give us a call at 1-877-779-7832, send us an email, or visit us at GSA Advantage to find out more about how our products and services will meet your storage and information management needs.