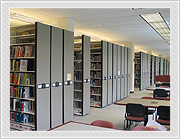 Our goal is to provide the right office storage solutions to reduce costs and make your business more efficient. Our shelving and cabinets are designed to save floor space and centralize stored items to help you and your employees stay organized and productive. No matter what you need to store — files, folders, books, boxes, media, or supplies — we have a product and a solution just for you.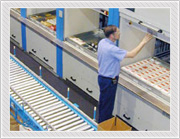 We aim to help make your material handling facility more efficient with our space saving industrial storage solutions. Our lifts, carousels, and racks are designed to enhance ergonomics and increase productivity to make employees happier and your business more profitable. Whether you need to store a washer or a transmission, we have a product and a solution to make the most of your space.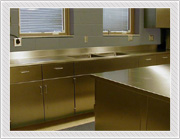 Our objective is to provide your business with economical and green friendly modular casework solutions that offer flexibility and functionality. Our laminate, metal, and stainless steel casework is designed to be reconfigured, relocated, and reused at any time. Whether you need furniture for an office mailroom or school laboratory, we have a product and a solution that's built for you.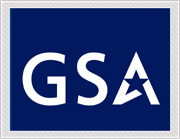 SYSTEC has GSA Small Business and TXMAS contracts that allow you to get the best price on the best products and services. Our GSA and TXMAS contracts allow you to meet your small business goals because we have a network of experienced consultants, sales, and support representatives all across the United States that represent carefully selected products from a wide array of manufacturers.

We work to solve storage and information management concerns for a wide range of industries including: healthcare, government, justice, financial, professional services, insurance, museums and many, many more.
HOW WE BENEFIT
Your Business
Maximize Floor Space
Increase Productivity
Improve Security
Enhance Ergonomics
Reduce Business Costs
SYSTEC is a national organization with local sales and support representatives each expert in the design and delivery of fully integrated or individualized information and materials management solutions. From storage and space-saving products to information management and electronic document systems, SYSTEC consultants provide decades of experience and expert product knowledge - all from a single source.